Serving Southeast MA and North RI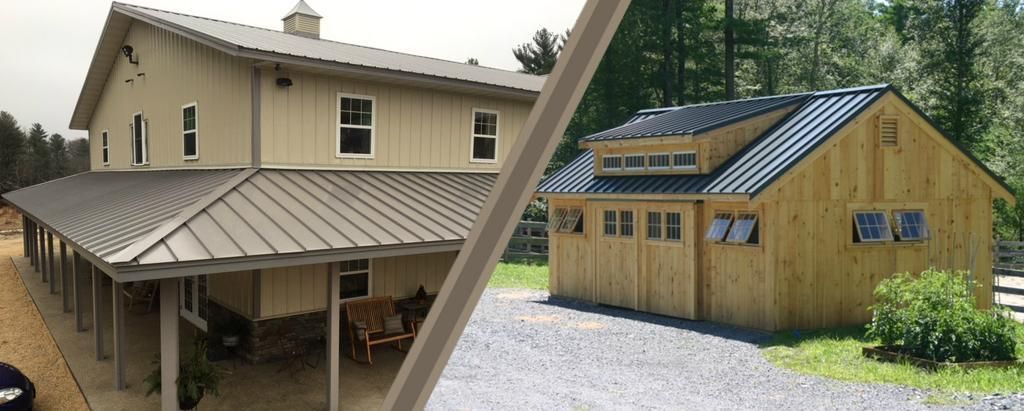 Garages Builders in North Dighton, MA
Are you tired of storing everything in your shed? It's dirty, dank, and crammed. Expand your space with a new garage. A garage addition is not only the perfect place to park your car, but it provides extra storage space for everything else. Complete with cabinets, closets, and an attic, your garage can be anything you want. Schedule a consultation with Mount Hope Construction Inc. for customized garage construction services in North Dighton, MA.
Unlimited Possibilities for Your Garage
Your garage can be used for much more than storage. In fact, it is as much a part of your home as any other room. To that end, it deserves to be designed and built as such. We construct your new space according to your needs and lifestyle. What do you want your garage to be? A place to park your car, a customize storage area, a workshop, or maybe all of the above!
A Great Place to Store Stuff – and Your Car!
Tell us what you want, and we'll make it happen for you. We build single-car and multi-car garages for residential and commercial customers. In addition, we are able to create private living quarters that are attached or above the garage – complete with plumbing and other features. For more information about our garage construction services, reach out to us today.
Contact us for creative ideas when you want a customized garage. We proudly serve customers in North Dighton, MA.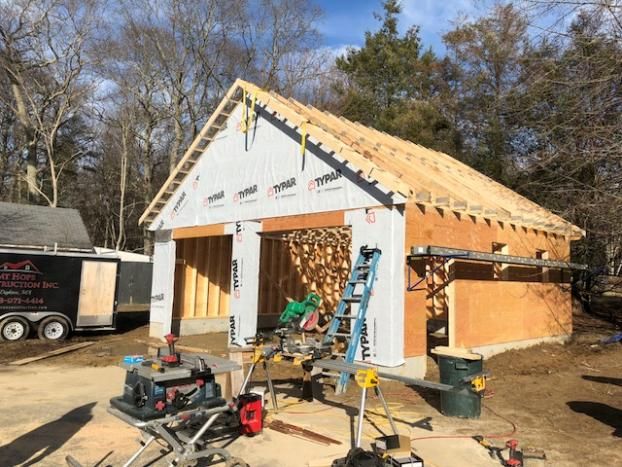 Mt. Hope Construction installed PVC stair railings on an existing flight of stairs (Trex composite) at the front entrance to my house. Work commenced at the estimated time and after two days, new vinyl railings were integrated into the existing stairway. Excellent workmanship and a solid installation make the entry way look "finished", as there always appeared to be something missing prior to their addition. I am very pleased with the railings and I would not hesitate to engage Mt. Hope Construction for a future project.

- Michael Gardell. 5/12/2020

We can't thank Cory and his staff enough. Our screened in porch came out beyond our expectations. His crews showed up on time, worked without screaming, swearing and loud offensive music. Cory kept us up to date on progress and any delays. Thanks so much!

Cory and his team are very professional! Our in-law apartment turned out perfect, top notch workmanship and attention to detail. They were very patient with some of our mid-process changes and guided us throughout the entire process. On time and on-budget! Thank you very much!

- Lisa Bettencourt. 6/29/2019

Mount Hope did a great job with our standing seam metal roof install. Cory was very available via phone throughout the entire project, and was willing to take care of a couple additional requests I made. The team was very organized and kept my property clean of all debris and materials. The roof looks awesome!

- Gary Willette. 0/14/2019

Mt. Hope Construction was amazing! The crew was very kind, approachable, reliable, affordable, and the work is beautiful. They went above and beyond to finish our projects and always had a smile on their face. We would recommend them without any hesitation.

- Amanda McMorrow. 9/21/2018

Mount Hope Construction did great work on our office remodel. First rate work! We look forward to a continued great relationship.

Cory and team completed our kitchen renovation this past winter. All work was completed in a timely manner and was of the highest quality. Cory is hard working, honest, and fair. I would recommend My Hope Construction to anyone looking to renovate their kitchen